Caring Hearts for Seniors: Who We Are
Care Managers/ Aging Life Care Experts are specialized health and human service professionals who use a holistic, client-centered approach to directing care of older adults or others facing ongoing health conditions. We use advocacy, knowledge and expertise to assess the individual's needs and abilities in order to offer the best possible solutions.
Every plan is individualized for the specific needs for each situation. Whether you live far away from your loved one or just down the road, let us do the problem solving so you can get back to enjoying the time you spend together with your loved one.
Our goal is to ease the stress and anxiety of navigating the maze of services and issues related to the aging process while ensuring optimal quality of life and care for loved ones.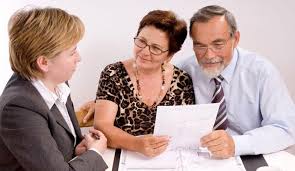 Why Caring Hearts for Seniors
Avoid inappropriate placements, duplication of services, unnecessary hospitalizations and travel time and expenses for family members.
Our experience is able to provide a wealth of experience to guide families through this time. We focus on helping you determine the right care while best conserving assets. We want to help guide your family through the present short term crisis with long term solutions for peace of mind – for the older adult and for the family.
Professional Geriatric Care Management
When caregiving for an aging family member becomes overwhelming, it may be time to contact Caring Hearts for Seniors.
Geriatric Care Management, is a holistic, client-centered approach to caring for older adults or others facing ongoing health challenges. Working with families, the expertise of Caring Hearts for Seniors provides the answers at a time of uncertainty.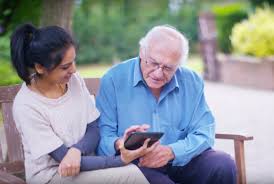 You may need Caring Hearts for Seniors if:
The person you are caring for has limited or no family support.
Your family has just become involved with helping the individual and needs direction about available services.
The person you are caring for has multiple medical or psychological issues.
The person you are caring for is unable to live safely in his/her current environment.
Your family is either "burned out" or confused about care solutions.
Your family has limited time and/or expertise in dealing with your loved ones' chronic care needs.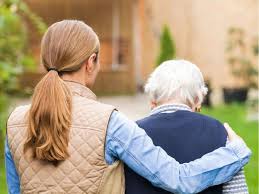 Your family is confused regarding care decisions.
The person you are caring for is not pleased with current care providers and requires advocacy.
The person you are caring for is confused about his/her own financial and/or legal situation.
Your family needs education and/or direction in dealing with behaviors associated with dementia.
You live at a distance from your loved one.
Puzzled about where to turn?
Welcome to Caring Hearts for Seniors, a Chicago-area company that offers care management services for the elderly and disabled. If you're finding it difficult to care for a relative or friend who wants to live as independently and productively as possible, we can help.
There are so many services available, but how does one find the best solution? At Caring Hearts, we listen carefully to everyone's concerns, and make our assessment of your situation. Then, we work with you to develop a personalized care plan to address all of your particular needs.
The geriatric specialists at Caring Hearts for Seniors will work with you to enhance the quality of life for you and your loved ones. We've been working with seniors and the disabled for more than 25 years.
We can help you put all the puzzle pieces together…for greater peace of mind.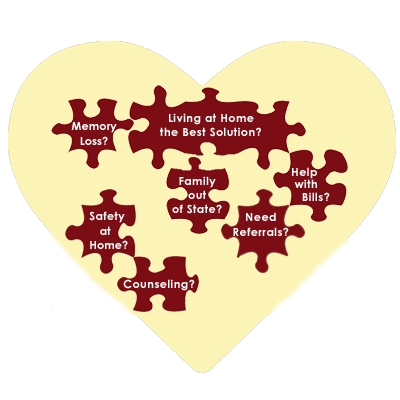 Call Caring Hearts for Seniors at (773) 909-8090
to make an appointment for an in-home assessment.