Are you finding it difficult to care for a relative or friend who wants to live as independently and productively as possible?
A geriatric care manager (GCM), a specialist in the field of aging, is a professional who assists older people and their families in planning and implementing long-term care arrangements. GCMs often have training in gerontology, social work, nursing or counseling. They also have extensive knowledge about the cost, quality and availability of services in a senior's community.
Caring Hearts for Seniors assists clients in attaining their maximum functional potential. The individual's independence is encouraged, while safety and security concerns are also addressed. Caring Hearts for Seniors are able to address a broad range of issues related to the well-being of their client. We also have extensive knowledge about the costs, quality, and availability of resources in their communities.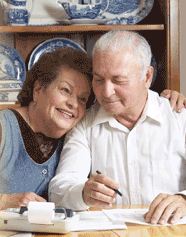 Call Caring Hearts for Seniors at (773) 909-8090
to make an appointment for an in-home assessment.